MEET THE VOICE-ACTIVATED

FAMILY OF JBL SPEAKERS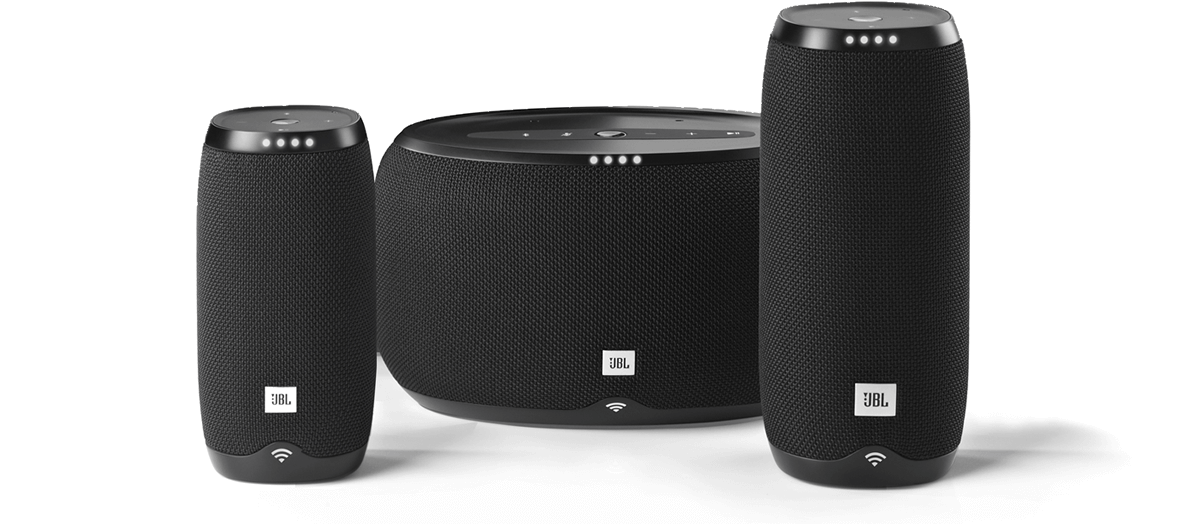 Portable, waterproof, smart
View details

Powerful, room-filling, smart
View details

Portable, waterproof, powerful, smart
View details
LINK speakers deliver exceptional sound with
the intelligence of Google Assistant.
With your voice, you can command your audio, ask it questions, tell it to do things, manage your schedule and control your smart home. The LINK series of speakers allow you to expand the same experience beyond confinement of your home to outdoors. LINK 10 and LINK 20 are portable and waterproof for use anywhere in your home and in your backyard. LINK 300 provides more powerful sound and serves as your ideal home speaker. Multiple speakers can be easily synched together to provide an engaging, amplified multi-room listening experience.
Legendary sound, now smarter.
Use your voice to ask for your favorite songs and enjoy high-definition music streaming, powered by the cloud.1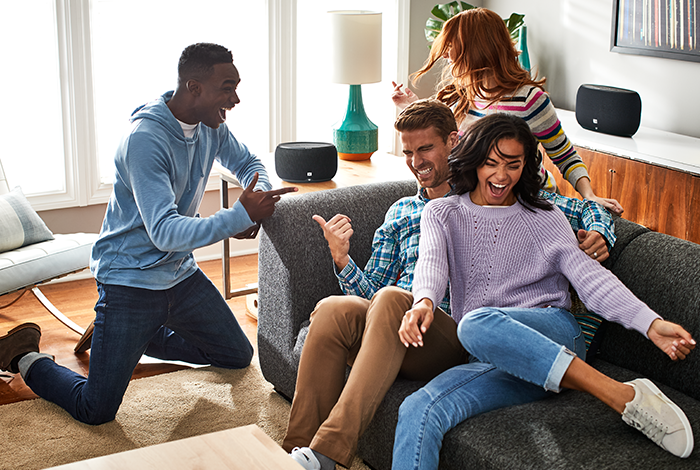 Ok Google, play some rock music
Hands-free help from the
Google Assistant
Get answers, play songs, tackle your day, enjoy your entertainment and control your smart home with just your voice. 2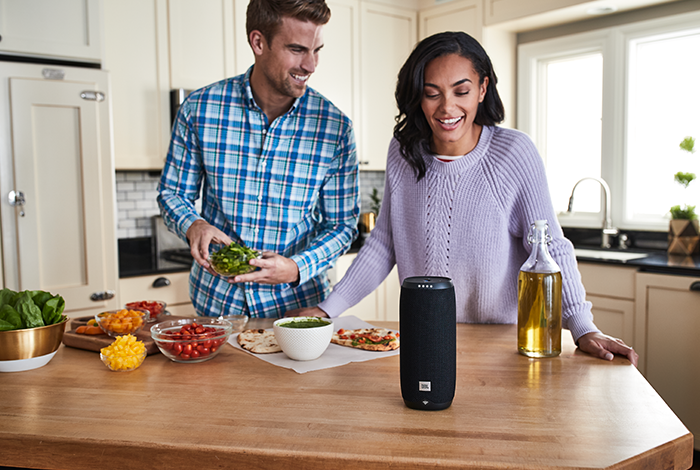 Ok Google, add milk to my shopping list
Control your smart home
Use your voice to set the perfect temperature or turn down the lights from your compatible home automation devices. 2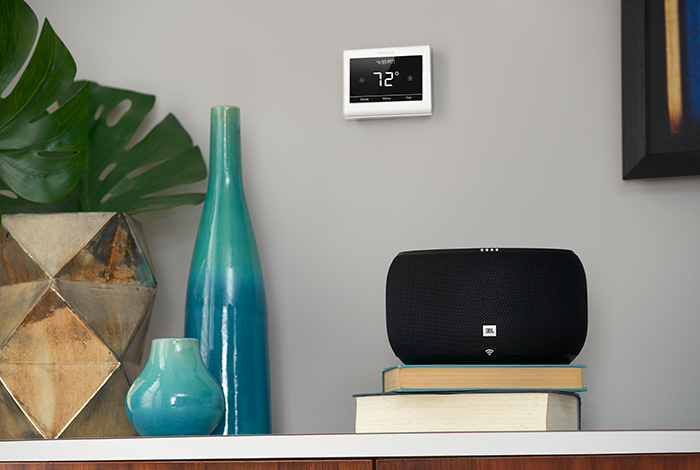 Ok Google, set the thermostat to 22 degrees
Multi-room audio experience
Group multiple speakers with Chromecast built-in together to enjoy the same song in every room. Enjoy music streaming in high-definition across all your speakers, powered by the cloud.2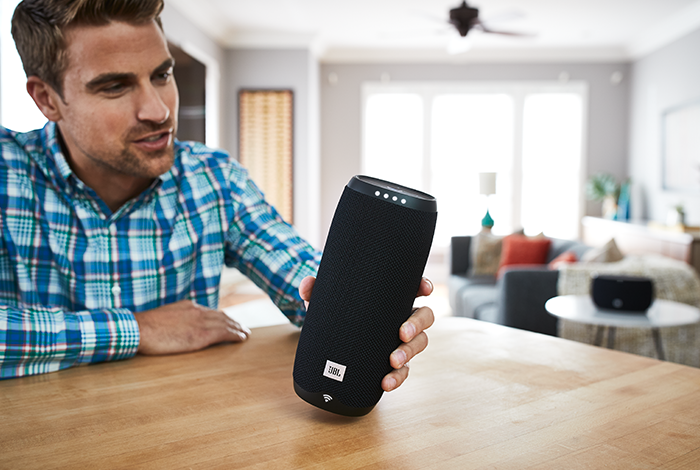 Ok Google, play some jazz on all speakers
Take the party outside with LINK10 and LINK20.
Take your LINK portable speakers to the backyard and extend the fun to the poolside with rugged and waterproof design. 2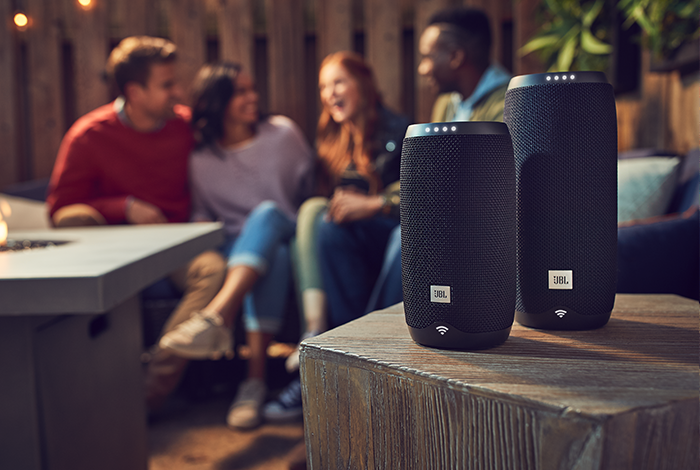 Ok Google, what is the temperature outside?
Compare the speakers
Voice Control
Far-FIeld Voice Recognition with the Google Assistant
Smart Home Control
Multi-room
Battery
5 hours
10 hours
Waterproof
IPX7
IPX7
Easy speaker setup
Setup with Google Home App (Same experience across all Chromecast built-in speakers)
HD Audio
96kHz/24-bit HD music streaming, powered by cloud
Chromecast built-in
WiFi & Bluetooth
Power
2 x 8 W
2 x 10 W
2 x 25 W
IMMERSIVE STEREO SOUND

Provides up to

5 hours of playtime.

RICH STEREO SOUND

Provides up to

10 hours of playtime.

ROOM-FILLING SOUND

The speaker has one tweeter and one woofer to deliver a powerful JBL sound experience.

The tweeter delivers a crisp high frequency response and the woofer ensures you hear the mid-range vocal frequencies with deep, rich bass.
1) Subscriptions may be required to access certain content. Additional terms, conditions and/or charges may apply.
2) Requires Internet connection. Controlling certain devices and features in your home requires a compatible smart device. For example, the query "Play 'The Crown' on my TV" requires a Chromecast-connected TV, and controlling devices like lights and thermostats requires compatible smart lights and smart thermostats linked to Google Home. Controlling devices such as coffee makers, baby monitors and fans in your home requires compatible smart plugs and/or switches.